Help Center
Looking for answers? You've come to the right place.
How do I apply a promo code?
First Signing Up
After selecting your Subscription Plan and adding your Shipping information, you'll be at our Check out Page.
On the Check Out page, you will see a Coupon Field where you can enter your promo code.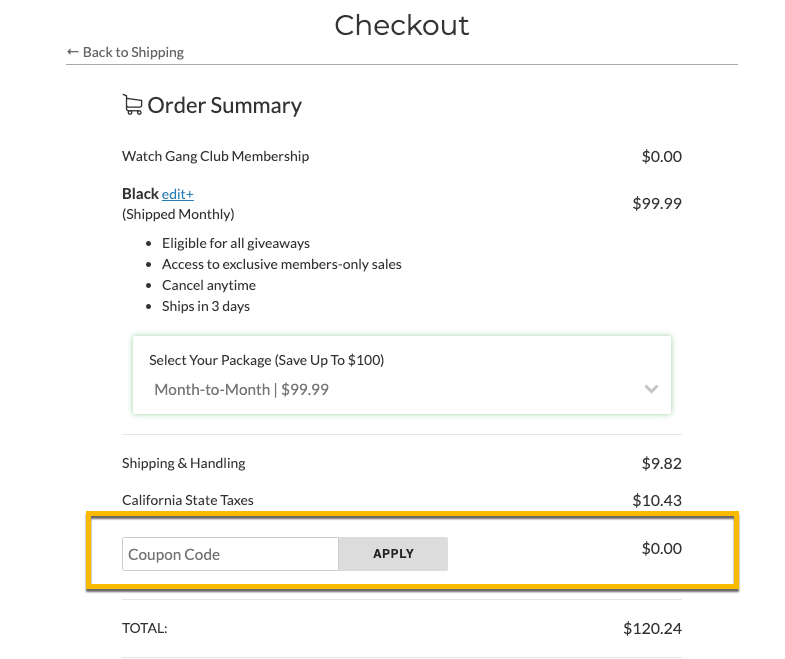 Please note the majority of promo codes only apply to the first month's shipment of your subscription.
If You Already Have an Account
If you already created an account but don't have an active subscription, you can still enter a promo code. You'll enter it on the main page of your dashboard.
On the main page of your dashboard, you'll be able to:
Select your Subscription Plan
Your Shipment Frequency
Enter a Promo Code
Your page should look like this: