Help Center
Looking for answers? You've come to the right place.
INTERNATIONAL - My tracking hasn't updated in a long time
When shipping to different countries via the USPS, the tracking can get a little finicky when the package crosses the border. It's important to check the tracking information on the USPS's website AND the incoming country. For example, here is a screenshot of the tracking info on a package going from the United States to Canada:
This screenshot was taken on July 23rd 2020. If you just look at the USPS side of things, it appears the package has not moved in several weeks. However, pulling up the tracking with Canada's Postal provider (Canada Post) shows the whole picture: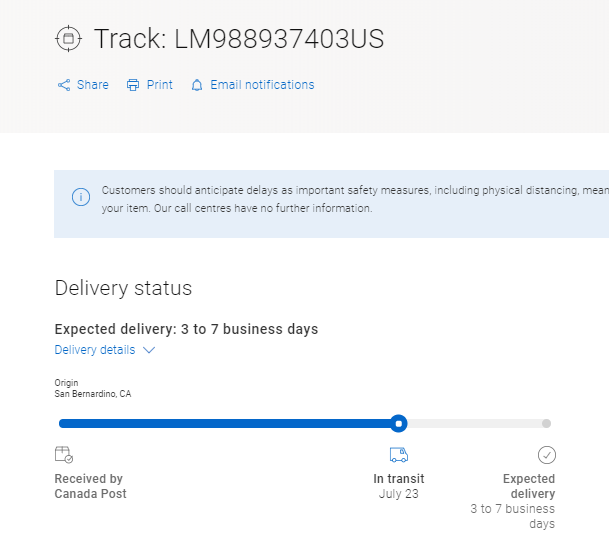 Once the package is finally delivered in Canada then both tracking pages will show "Delivered". Tracking your package via your country's postal service website can help you make sure you don't miss out on key notifications such as customs fees to be paid or missed delivery instructions, none of which will show up on the USPS tracking page.